Post-Event Wrap Up: Building Success in Digital First Retail
Mei Lin Pang
Building Success in Digital-First Retail with PointStar, Google Cloud and Freshworks
We had the honour to bring together many retail businesses and industry experts in the Go Digital Luncheon: Building Success in Digital-First Retail at EQ Hotel Kuala Lumpur, Malaysia. This half-day event featured many integrated retail solutions from Google Cloud and Freshworks for businesses to transform and seamlessly scale their organizations to a customer-centric, data-driven and AI-powered business.
Here are the live demonstrations that were showcased for the participants in order to experience first hand the integrated retail solutions covering: 
The conference starts off with the Industry track where Tomoyuki Nakatani, Head of Google Workspace Sales at Google Cloud SEA shared his insights on how integrated retail solutions can help organizations transform and scale from a traditional business model to one that is customer-centric, data-driven, and AI-driven.
Stan Singh, Secretary General from the Malaysian Retail Chain Association (MRCA), shedded some lights on the key trends influencing the retail industry today which will also define the retail experiences of tomorrow.
The conference continued with a tactical discussion session about digitalization and retail innovations moderated by Ong Kian Yew from PIKOM. The panelists for this session includes Stan Singh from MRCA, Nathan Goh from Google Cloud, and Callistus Lim from Freshworks. They discussed how digital-first strategies can be incorporated into retail customer experiences, internal business models, and capabilities that facilitate these innovations.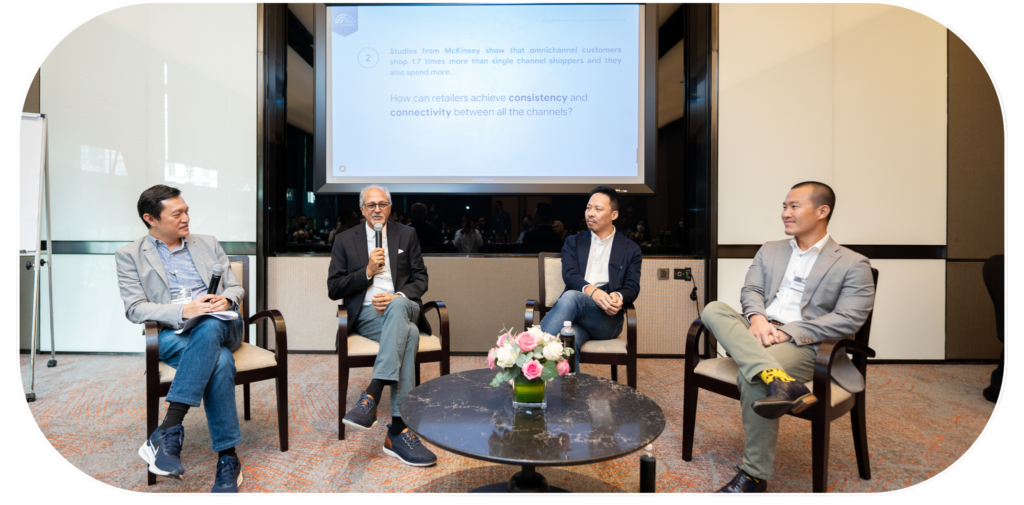 Retail Transformation with Google Cloud
PointStar's representative encouraged retail businesses to use email and the latest chat systems to ensure efficient and timely communication.
He elaborated on BigQuery, a fully-managed, serverless data warehouse that enables scalable analysis over petabytes of data. BigQuery can empower storefront operators or store managers with data-informed and AI-predicted insights for decision-making.
AI is a great way to capture valuable insights into the lives of customers, understand drivers of buying behaviors and predict future trends, thus providing data that retailers can use for product alignment.
AirAsia, for example, has used Google Cloud solutions for predictions and to customize its machine learning model to help them achieve its business objectives. Read the AirAsia case study on how they use Google Cloud to refine pricing, increase revenue, and improve customer experience.
Data is essential for AI, and BigQuery provides a large data warehouse that makes it possible to run machine learning directly within systems in a secure, simplified manner. With BigQuery, users can also combine data from multiple sources, such as multiple point-of-sale (POS) systems and payment gateways, and visualize the results using Looker Studio, a powerful business intelligence (BI) tool that helps businesses create insightful visuals based on their data.
Connected Sheets enable retailers to work with a single source of truth and access, analyze, visualize, and share billions of rows of BigQuery data from Google Sheets spreadsheets.
Lastly, the Apigee API platform is a key component of building a smart retail ecosystem by connecting siloed systems.
Moving to Digital-First Business with Retail Collaboration Solutions
Nathan Goh, Customer Engineering Manager of Google Cloud shared how Google Cloud ecosystem allows retailers to work together in building a digital-first retail organization.
He encouraged organizations to adopt an inclusive culture to build a people process that is more market-oriented, future-proof, and market-ready. With innovation and collaboration enabled by digitalization, employees become more involved in the process. Some of the best ideas for improving the company come from ground staff who are often the frontline of the company.
Since everyone works in the same place, with one source of truth, the processes and information are less impacted by the high turnover rate.
Also, he shared an impressive use case from TNB on using the no-code/low-code platform to build apps within one hour.  He spoke about how TNB developed an app during a flood crisis to get connected to employees to ensure their safety and identify those in need of financial assistance.
Creating Connected Customer Experience Across Every Channel
A recent Forrester report commissioned by Google found that 54% of consumers expect faster responses from brands and 48% want it to happen on the channel of their choice. 
Callistus Lim from Freshworks shared how Freshworks helps to create a real-time, connected customer experience to delight the modern buyer. 
It's important to empower customer support by having the right tool to achieve more meaningful conversations every day, across every channel, with every customer, centralized all in one place. 
This retail solutions event is a unique opportunity to share insights and learn together from customers, thought leaders and experts from the industry. We then finished off the event with the announcement of 2 lucky draw winners for the Asus Chromebook and all participants are going home with a special gift box prepare by the PointStar team.
It was a wrap and we are excited to have more industry focused events coming soon in 2023!
Integrated solutions with Freshworks and Google Workspace
Freshworks CRM is a cloud-based customer relationship management (CRM) solution. With Google's partnership, Freshworks' dashboard is even more powerful. Data visualization tools from Freshworks can be used to create the best marketing assets and increase sales.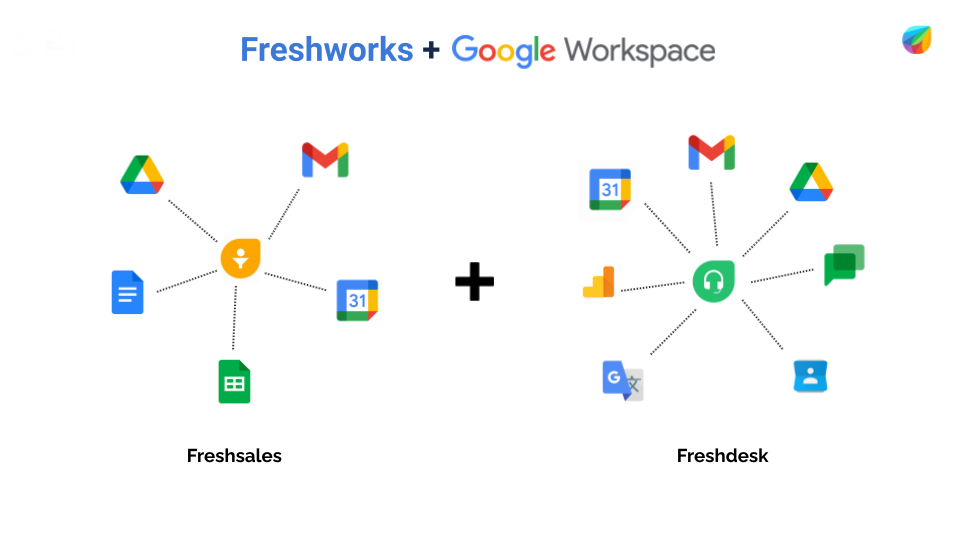 Complete your Hybrid Workplace with Logitech Video Conferencing Solutions
Logitech Video Conferencing Solution enables teams to work together more effectively – opening up new possibilities and eliminating old boundaries with innovative video collaboration solutions suitable for meeting rooms of all sizes. Logitech ConferenceCams deliver high-quality video and audio, making any meeting room a video collaboration space.