Google Workspace for Education
Communication and collaboration tools to empower teaching and learning.


More than 170 million students and educators use Google Workspace for Education to simplify collaboration, streamline teaching, and keep learning environment secure.
Use our tools for free, or add enhanced capabilities to suit the needs of your institution.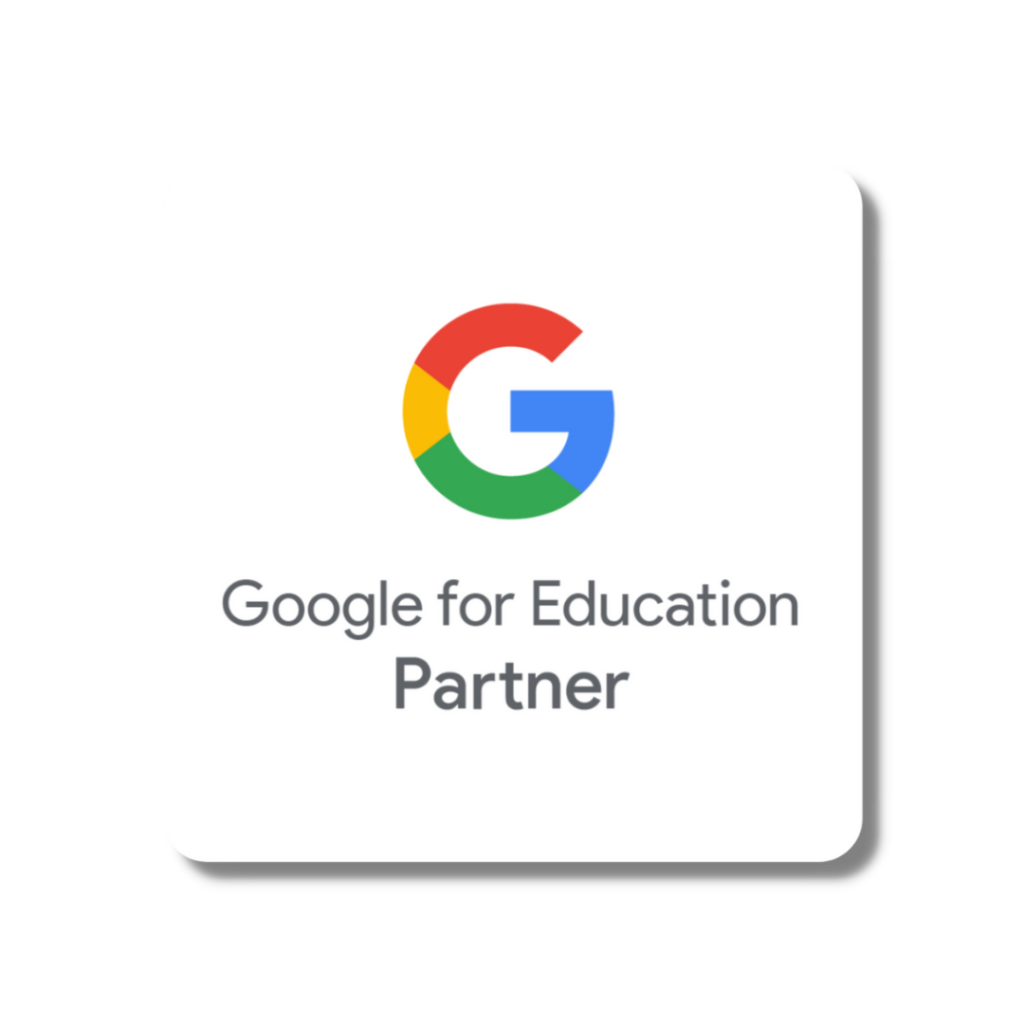 Google for Education Partner
Offer sales, training, deployment, and technology solutions related to our products including Chromebooks, Chrome Education Upgrade, and Google Workspace for Education.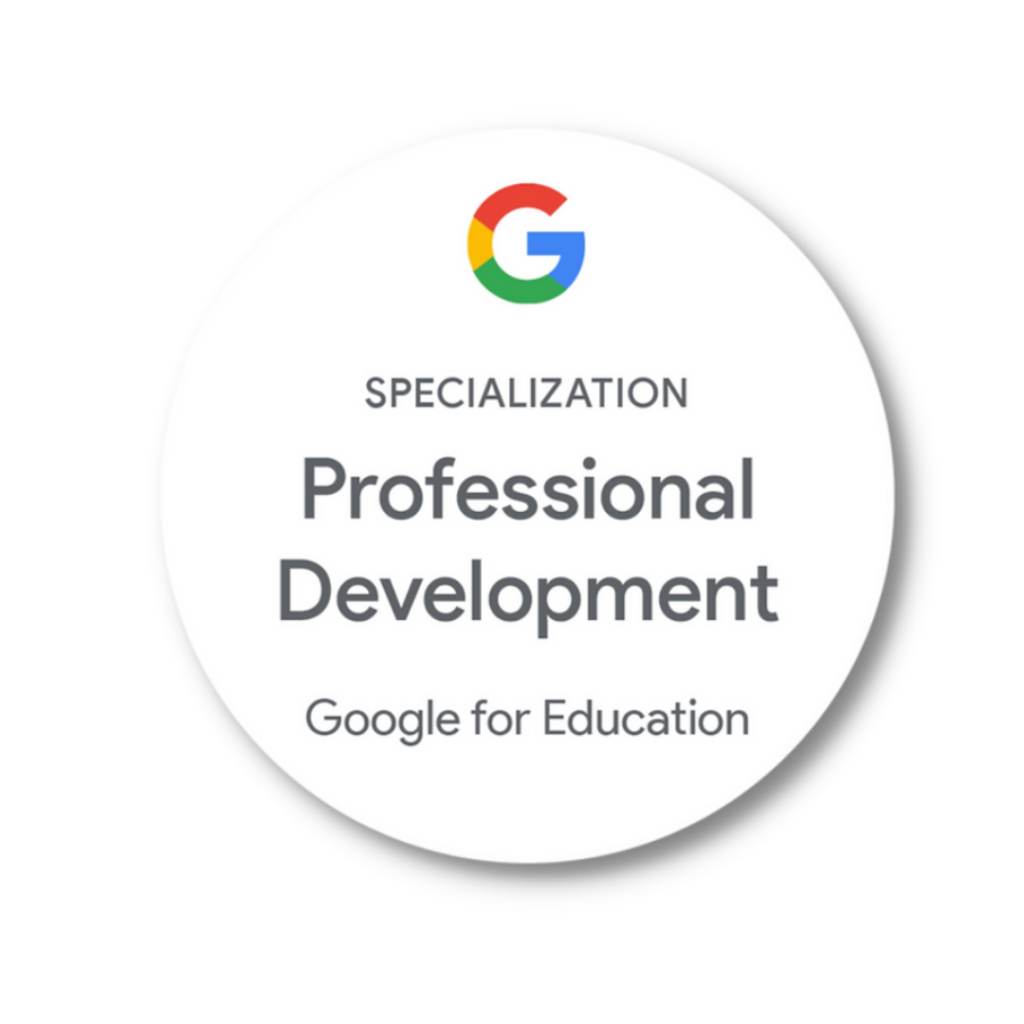 Professional Service Development Partner Google for Education
Help educators use Google technology to transform the way they connect with their students and expand learning beyond the ordinary. 

Expertise in Google for Education
Demonstrated customer success in the Education Sector, including: education institutions, K-12 school districts, or university-affiliated medical centers.

Google for Education Certified Trainer
Certified Trainers empower educators to learn and use Google for Education products to make their classrooms more efficient, improve student outcomes, and foster leadership skills.
Foster collaboration for more impactful instruction
Collaborate in real-time with Docs, Sheets, Slides, Forms, Sites, and Jamboard
Communicate with learners, educators, guardians, and administrators from anywhere with Google Meet, Chat, and Gmail
Engage students within Classroom to provide clear guidance for doing their best work
Enable an inclusive learning environment with individual accessibility settings that fit each student's unique learning style
Empower educators and amplify productivity
Help educators save time with Classroom and Assignments by easily creating courses, organizing classwork, distributing assessments, and sharing rich feedback
Ensure consistent, transparent grading and feedback with rubrics and a comment bank
Help educators streamline workloads by posting and scheduling coursework and building to-do lists in Classroom
Guide original thinking and academic integrity with quick scans to flag citation issues in originality reports
Help teachers quickly assess authenticity
Compare student work against hundreds of billions of web pages and over 40 million books with a single click
Highlight potential plagiarism and link to external sources within your grading interface
Get answers quickly and avoid searching for web matches
Meet rigorous compliance and accessibility standards
Retain, hold, search, and export user data for compliance and eDiscovery in Vault
Use in compliance with many requirements and industry standards including FERPA, COPPA, and GDPR
Reach all types of learners with built-in accessibility tools like closed-caption, Screen Reader, braille readers, screen magnification, and morea
Elevate education with simple, flexible, and secure tools with Google Workspace for Education
Make collaboration easier, streamline instruction, and keep your learning environment secure with Google Workspace for Education. Use our tools for free, or add enhanced capabilities to suit the needs of your institution.
Why work with a Google Cloud Premier Partner in Malaysia?
Choose the Google Workspace for Education edition that's right for your institution
Use flexible, secure tools for free with Education Fundamentals, or add the enhanced capabilities you need with Education Standard, the Teaching and Learning Upgrade, or Education Plus.

Google Workspace for Education Fundamentals
Education Fundamentals is a free suite of tools for qualifying institutions that enables collaborative learning opportunities through a secure platform.
Includes essential education tools and features like: 
Google Workspace for Education Standard
Level up with advanced security, analytics and controls to safeguard against evolving digital threats.
Includes everything in Education Fundamentals, as well as: 
Google Workspace for Education Plus
Transform your school with a comprehensive solution incorporating advanced security and analytics, enhanced teaching and learning tools, and more.
Includes everything in Education Standard, as well as: 
Education Plus helped to strengthen security, simplify management and improve collaboration
Google Workspace for Education Plus is the most comprehensive edition of Google Workspace for Education, which includes teaching, learning and advanced security features from all editions. 
Key benefits include improved efficiency in security and administrative tasks, direct savings in security and collaboration services, better collaboration between staff, teachers and students, and improved experiences for teachers and students.
Cost Savings And Benefits Enabled By Google Workspace for Education Plus
The composite organization reduced both phishing attempts and the time spent resolving incidents. Time usually spent searching for and deleting phishing emails and resolving incidents saved 35 weeks of IT time. Admin staff can now produce administrative, educational, and security reports up to 80% faster. Built-in security allows the organization to move away from its existing legacy solutions.
Education Plus delivers a strong ROI over three years: 
See how others work smarter and save cost with Google Workspace for Education Plus
The Total Economic Impact of Google Workspace for Education Plus
Google commissioned Forrester Consulting to conduct a Total Economic Impact™ study and examine the potential return on investment enterprises may gain by deploying Google Workspace. They found:
95% reduction in the number of phishing attempts experienced.
98% reduction in IT labor to resolve phishing incidents.
$73,000 worth of IT time is saved over 3 years.
FREQUENTLY ASKED QUESTIONS
Start today with Google Workspace for Education