Post-Event Wrap Up: Enable Digitization with AppSheet No-Code Automation
Janice Wong
Go Digital Workshop: Enable Digitization with AppSheet No-Code Automation
As a Google Cloud Premier Partner, we hosted a successful closed-group event with over 40 participants at the Google Office in Malaysia on 16th March 2023. Business leaders from various industries, including education, FSI, and digital native sectors, were introduced to the capabilities of Google AppSheet, the no-code / low-code business automation platform by Google Cloud.
The event kick started with keynotes from industry experts on the future of work with Google Workspace and how to inspire a culture of innovation with Google Cloud. Through this event, participants had the chance to engage in 1-1 solution discussions with Google Cloud technology experts and learn how AppSheet can be integrated into their business processes.
Besides, participants had the opportunity to gain hands-on experience in building an application themselves with AppSheet. This had helped them understand the ease of use of the platform and how it can be used to automate various business processes.
Types of applications that were showcased during the event were as followed:
Asset Tagging (

Track equipments status and project tagging location)

Incident Reporting (

Registering and approving closure of incidents

)

Visitor Check-in Management System (

Identification detection with Doc AI integration)

Onboarding and Training (

Track training progress and training materials)
The live demonstration and solution showcase provided participants with a clear understanding of the capabilities of AppSheet. They were shown how the platform can help them overcome common business challenges through automation. The feedback received from participants was overwhelmingly positive.
TNB TGBS Digitalization Journey with AppSheet
Key highlight of the event will be the sharing from Mr. Aris Azhar from TNB Global Business Solution (TGBS) on their AppSheet adoption journey. They have been embarking on AppSheet for more than two years. He shared that how creating applications or systems has always been expensive and time-consuming, and often both. Since the discovery of AppSheet in early 2021, it is safe to say that it has become an integral part of TNB's operations.
TGBS is currently exploring ways to expand their use of AppSheet in the company. After their recent visit to Google Singapore, they are considering integrating artificial intelligence (AI) and machine learning (ML) with the platform.
He shared that the main reasons TNB TGBS has chosen AppSheet is that it is a no-code development platform. As most of the users have no IT background and is not proficient in coding, they found AppSheet to be the perfect fit. They appreciate that the platform is truly low-code and no-code, unlike others they have tried in the past. Some other platforms may claim to be low-code, but in reality, they are low-code for developers and not for normal users.
One of the most impactful benefits of using AppSheet, according to Mr. Aris Azhar, is its cost-effectiveness. Developing just one app on the platform costs as much as getting a coffee, making it a very affordable option. They have estimated their cost savings compared to traditional software, platforms, or apps, and the figures are significant. While the actual cost savings will vary depending on the specific case, the difference in cost between traditional options and AppSheet is still noteworthy. They have calculated around 28 million were saved in the first two years alone, and are looking to expand their use of the platform to even more use cases.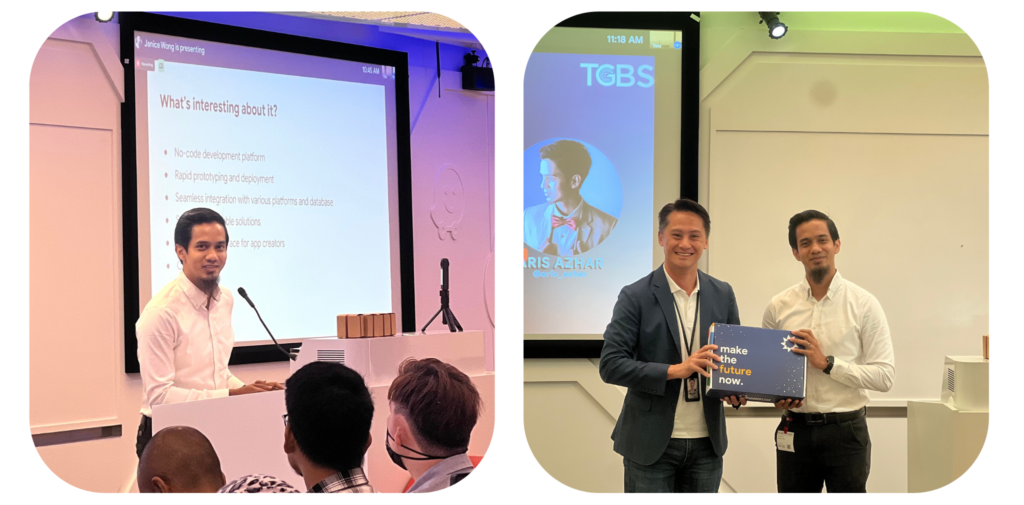 TGBS Citizen Developer Initiative
In terms of continuity and sustainability in innovation, TGBS believes that it is important to have ongoing programs that encourage innovation and digital iteration. TGBS has implemented hackathons to promote innovation and demonstrate the ease of creating apps through platforms such as AppSheet.
PointStar had the honour to host the first TGBS AppSheet Hackathon along with Google Cloud last year. During the event, participants from TGBS used Google AppSheet to create apps that can contribute to the digitalization and automation of business processes in Tenaga Nasional Berhad.
Last year's hackathon champion, who had no IT background and was a patrolling officer, managed to create an app for mobile patrolling with nine bots in the app itself. As part of TGBS's digital democratization, they have launched a citizen developers programme that empowers business users to become developers themselves. This programme aims to combine their knowledge of processes with development skills to create new opportunities within the platform. Regardless of their background, TGBS encourages their people to become developers and contribute to the digital innovation of the company.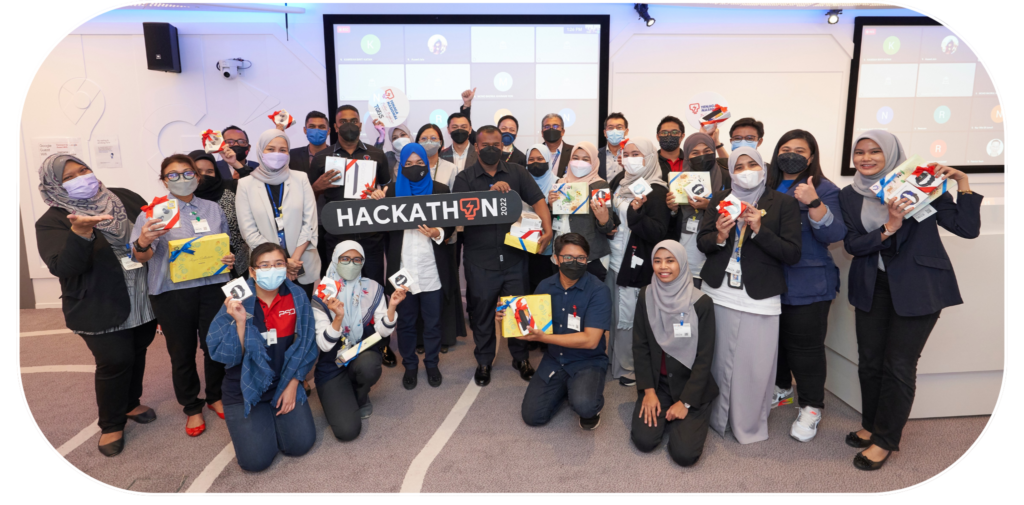 TNB TGBS Hackathon Application Presentation Day on 29th June 2022 at the Google Malaysia Officer.
Overcome your Business Automation Challenge with PointStar
Overall, the Google AppSheet event was a great success, and the participants were left inspired by the possibilities of no-code/low-code automation platforms like AppSheet. It was an opportunity for business leaders to learn from industry experts and network with like-minded individuals. The event highlighted the importance of business automation and how platforms like AppSheet can help organizations achieve their digital transformation goals.
Check out more details about AppSheet and start your no-code / low code app development journey now with PointStar.  
Build apps without coding with AppSheet
No-code and low-code development platform 
AppSheet is a no-code and low-code development platform that gives business users a new superpower, the ability to build apps without coding. If you have a process, you can create the apps that adapt and enhance that process in a low-code, no-code development environment, rather than changing processes to fit the needs of pre-built software.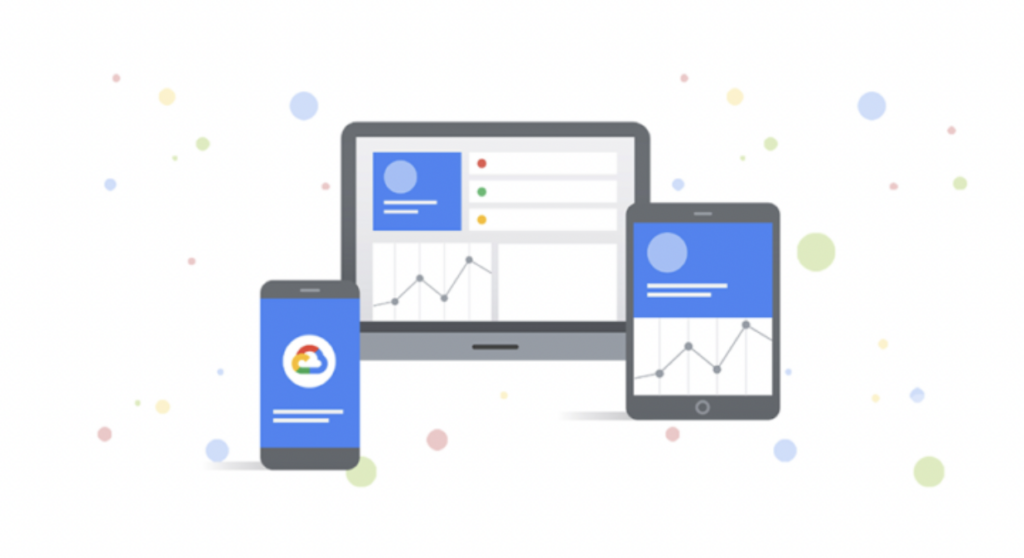 Google Workspace has everything you need to get anything done, all in one place.
Utilizing business best practices and methodologies that we've created over the years, our team of Google certified consultants will support you in the process of change management and adoption strategies tailor-made to your business. We understand that every business' requirements are unique and will adapt to your specific needs.