Post-Event Wrap Up: Bank Rakyat Hackathon with Universiti Malaysia Kelantan (UMK)
Mei Yie Koh
Bank Rakyat UNIpreneur Hackathon with Universiti Malaysia Kelantan (UMK)
PointStar has collaborated with Bank Rakyat Malaysia and Universiti Malaysia Kelantan in hosting an AppSheet Hackathon for 21 young student-preneurs from the Centre for Entrepreneurship and Business Development (CEED). 
The event was held as part of Bank Rakyat Malaysia's UNIpreneur program 2.0, where students were introduced to the innovative technologies from Google Cloud and how Google AppSheet can help digitalize and automate their business processes without any coding knowledge required. This initiative aimed to promote awareness on digital economy and encourage creative thinking and innovation among students.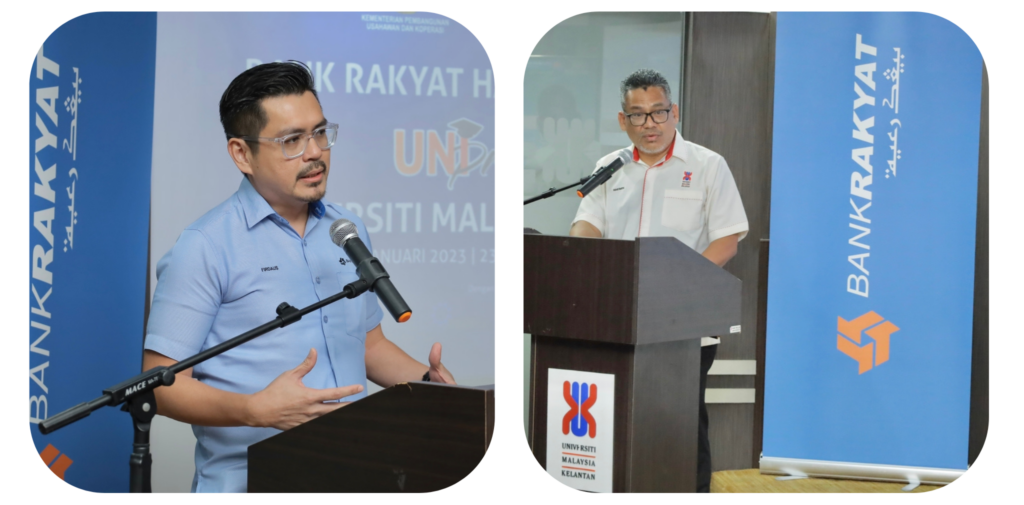 Using Google AppSheet at the Hackathon
During the hackathon, the student-preneur representing their small businesses were paired with a mentor from PointStar. They were introduced to the basics of AppSheet and how it can be integrated with their everyday collaborative tools such as Google Docs, Sheets and Slides to build and present their applications.
The hackathon judges included Dr. Safwan Ghazali, Senior Lecturer in the Faculty of Entrepreneurship and Business at Universiti Malaysia Kelantan (UMK); Mr. Azahary Kamarulzaman, Head of Sustainability at Bank Rakyat Malaysia; Mr. Mohd Nur Azreen Arazmi, Vice President Digital Experience & Product Management at Bank Rakayat Malaysia; Mr. Chong Wai Shen, Country Sales Manager of PointStar Malaysia. 
The applications were judged based on the following criteria: 
Creativeness: Application design, features, functions, and complexity. 

Completeness: User Interface design and ease of navigation.

Utility:  How many users it affects, what scale it could operate in, and what is the benefit to the business/individual?

Presentation: Ability to deliver the presentation in a clear, engaging and organized manner. 
AppSheet Hackathon - UNIpreneur winners
It was a fulfilling programme that lasted for 6 weeks, students had the opportunity to gain hands-on experience in developing an AppSheet application by themselves, with the guidance and support from their mentors. The student-preneur were introduced to This helped them to understand the ease of use of the platform and how it can be used to automate their current traditional business processes. 
At the end of the programme, these student-preneurs presented their application to our panel of judges, and the top 3 winners were  selected. 
Congratulations to our Top 3 winners for demonstrating their innovative AppSheet applications:
1. Muhammad Asraf Bin Mat Rani (The Hobbit Garden Nursery) – CRM app for his garden nursery business to manage customer data, and enhance customer engagement.
2. Fatin Afiqah Bt Zahari (Kefi.Co) – Task distribution app for her F&B business to automate routine tasks, tracks progress, and improves communication.
3. Farisya Alia Binti Suhaimi (FAS Platinum Enterprise) – Inventory management app for her F&B business that enables her to manage customers and inventory effectively, enhancing business performance and customer satisfaction.
We were inspired by all the applications presented and looks forward to seeing what they create in the future.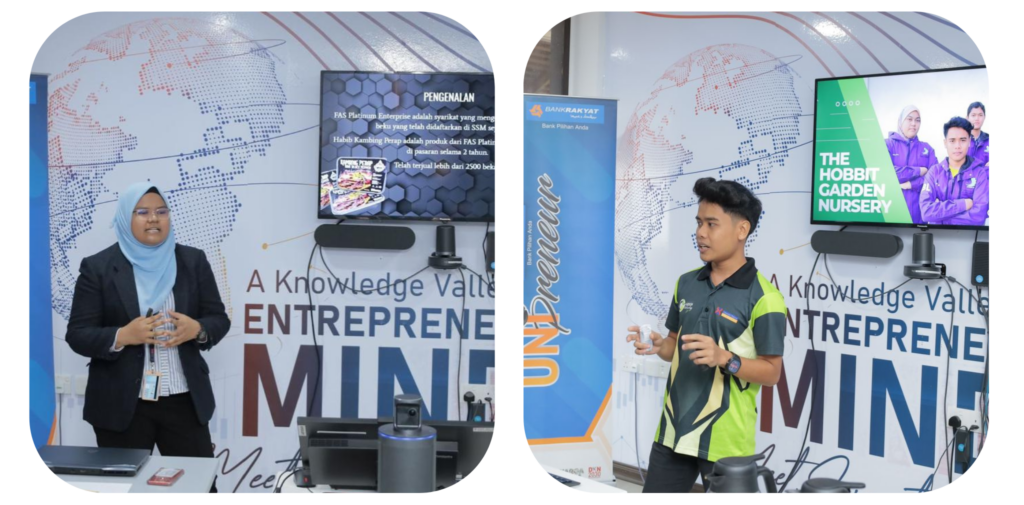 BKR-UMK Hackathon Application Presentation Day by the students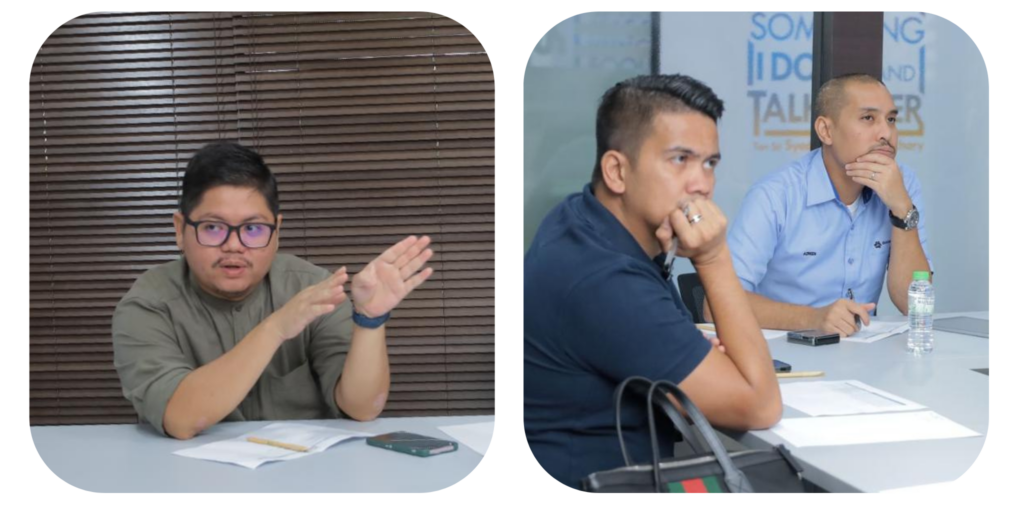 Panel of judges from Bank Rakyat and Universiti Malaysia Kelantan (UMK)
Besides that, we were delighted to be present for the prize-giving ceremony, celebrating the 3 talented winners of #BKRHackathon2023. They were awarded by YB Datuk Ewon Benedick, Minister of Entrepreneur Development and Cooperatives of Malaysia during the opening ceremony of Bank Rakyat Tech Week 2023 which took place from March 14 to 16th. The winners were awarded a free one-year Google Workspace license subscription, and PointStar congratulates them for their commitment and hard work in this hackathon journey.
The hackathon was a great success, and PointStar is honored to have been part of such an exciting event. Looking forward to more strategic partnerships with Bank Rakyat in the future.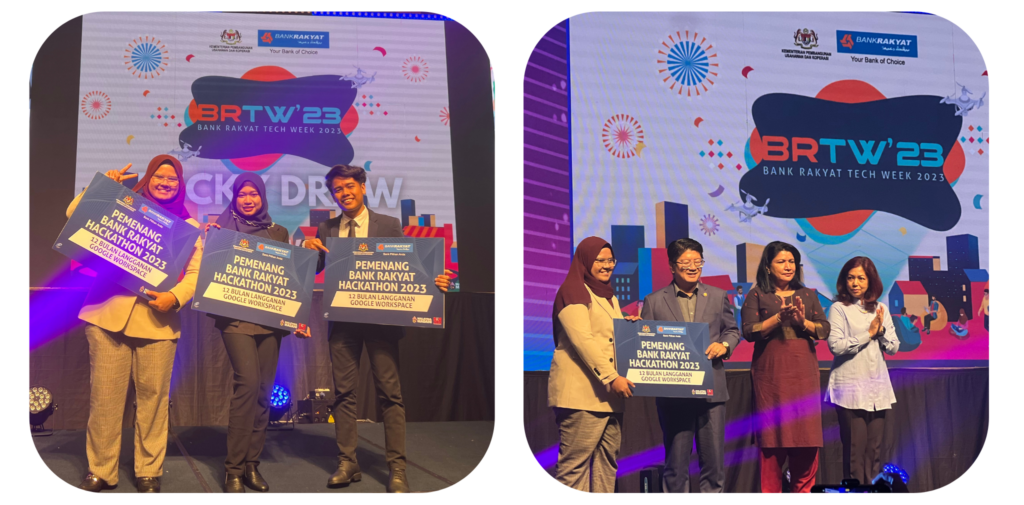 Overcome your Business Automation Challenge with PointStar
Overall, the AppSheet Hackathon event was a great success, and the participants were left inspired by the possibilities of no-code/low-code automation platforms like AppSheet. It was an opportunity for these students to learn from industry experts and network with like-minded individuals. The event highlighted the importance of business automation and how platforms like AppSheet can help businesses achieve their digital transformation goals.
Check out more details about AppSheet and start your no-code / low code app development journey now with PointStar.  
Build apps without coding with AppSheet
No-code and low-code development platform 
AppSheet is a no-code and low-code development platform that gives business users a new superpower, the ability to build apps without coding. If you have a process, you can create the apps that adapt and enhance that process in a low-code, no-code development environment, rather than changing processes to fit the needs of pre-built software.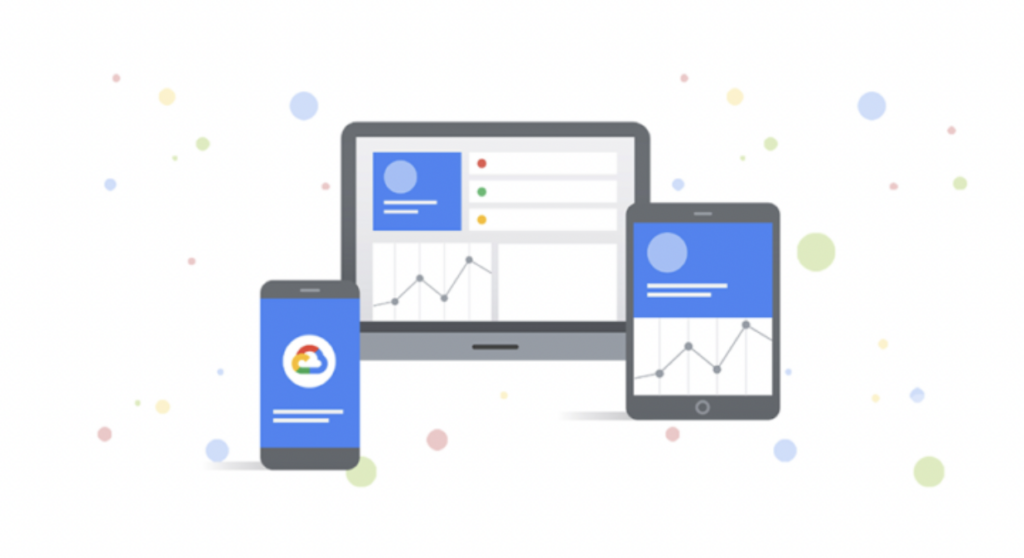 Google Workspace has everything you need to get anything done, all in one place.
Utilizing business best practices and methodologies that we've created over the years, our team of Google certified consultants will support you in the process of change management and adoption strategies tailor-made to your business. We understand that every business' requirements are unique and will adapt to your specific needs.