Collaborating to breathe new life into our website
Syah Ismail
A website is very important. It is the face of your business and forms the foundation of your digital identity. Therefore, keeping your website fresh and up to date could potentially be beneficial to your business as it provides visitors with a better user experience which would lead to better conversions.
At PointStar, we've just completed the website revamp for Malaysia and Singapore with Indonesia rapidly under development now. This is the third revamp in four years. According to Business 2 Community, the average lifespan for a website is 1.5 to 2.5 years. Because design trends change and technology advances, this is the average amount of time that a redesign will feel "fresh" and competitive.
The website revamp process
Since this is not our first revamp, we have the experience to make sure everything goes well from start to finish. Here are a few steps we've taken to ensure our website revamp runs smoothly:
1. Perform Site Audit & Evaluate
Before updating our website, we must first evaluate our current website pages. This step will help us determine what content should be kept, updated, or discarded.
When performing a site audit, we considered the goals we want to accomplish with the redesign. Below are the goals that we targeted:
Reduce bounce rate
Increase conversion rate
Improve website navigation
Boost on-site SEO performance
Google Analytics is a handy tool that we use to help with our site audit. It provides us with the essential metrics and analytics that we can use to improve our web content. We've also used Google Sheets to list down all of the pages on our domain. This not only helps us to filter out the pages that are needed to be kept or discarded but also enables us to assign those pages to subject matter experts to evaluate and give their recommendations for content ideas. This process was also aided by Asana, our task management system. The whole team involved in the website revamp collaborated on Asana to share content ideas and feedback while keeping the tight deadlines in check.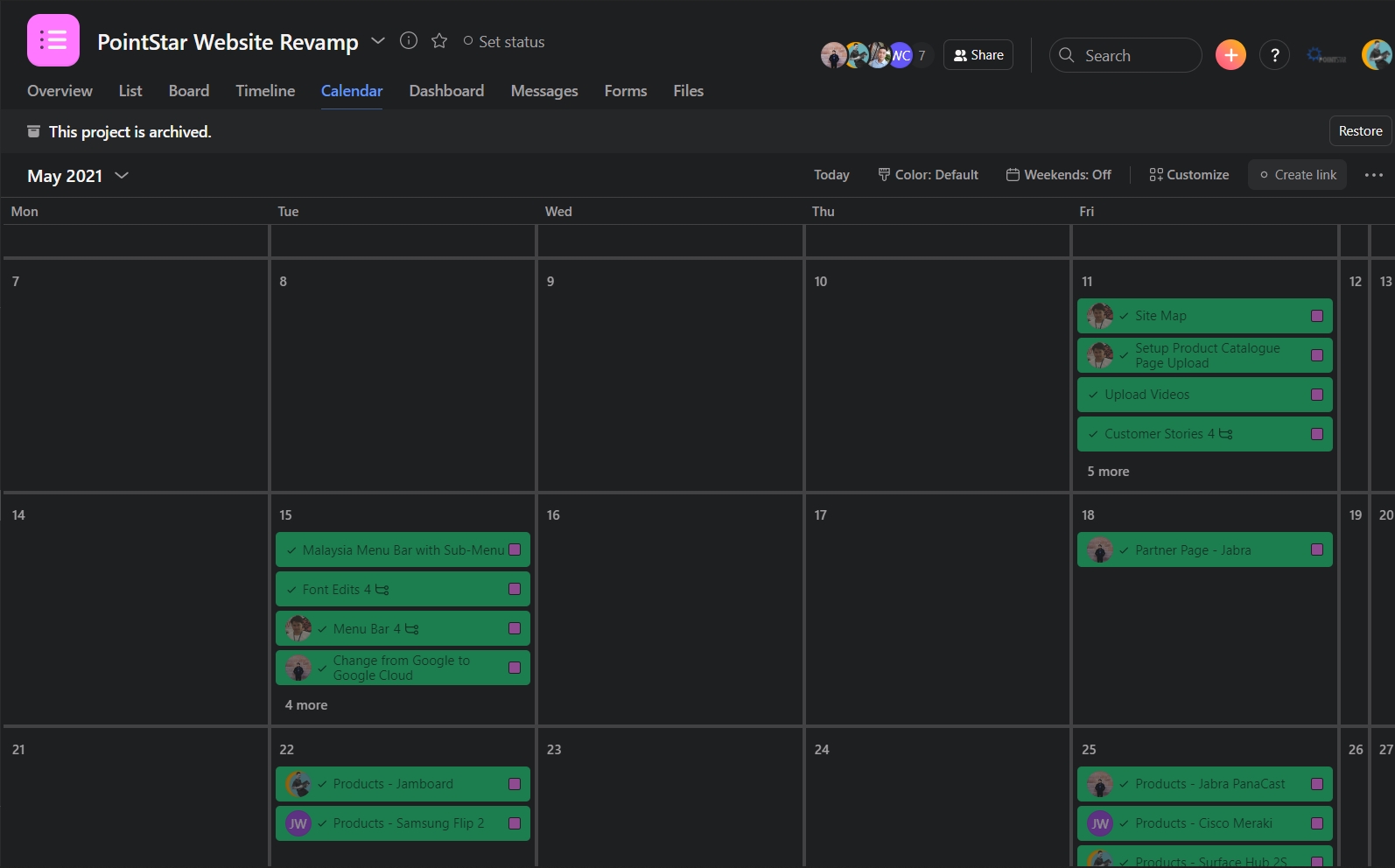 2. Create a Strategy
We had weekly meetings via Google Meet to carve out a plan for the website revamp. The outlined plan was aligned with the goals we want to achieve. We included things like:
Decide on a website design with great usability and ease of navigation.
Choose to host our website on Google Cloud Platform which enabled us to pick the nearest datacenter available in Singapore.
Map out content optimization for all pages—look for new keyword opportunities, modify title tags, create meta descriptions, update old blogs, and so on.
Update our current URL structure to improve user experience.
Prioritize internal linking from one page to another page to boost SEO.
Implement a tracking code to analyze the flow of site visitors and their behavior.
Enable site cache to reduce website loading times.
Invest in pay-per-click ads and scale up our email, content, and social medial marketing efforts to increase engagement and conversions.
3. Assess & Implement
We assessed the deliverables that should be carried out for the website revamp. Examples of deliverables are web copy, articles, videos, graphics, call-to-action (CTA) buttons, or survey pop-ups.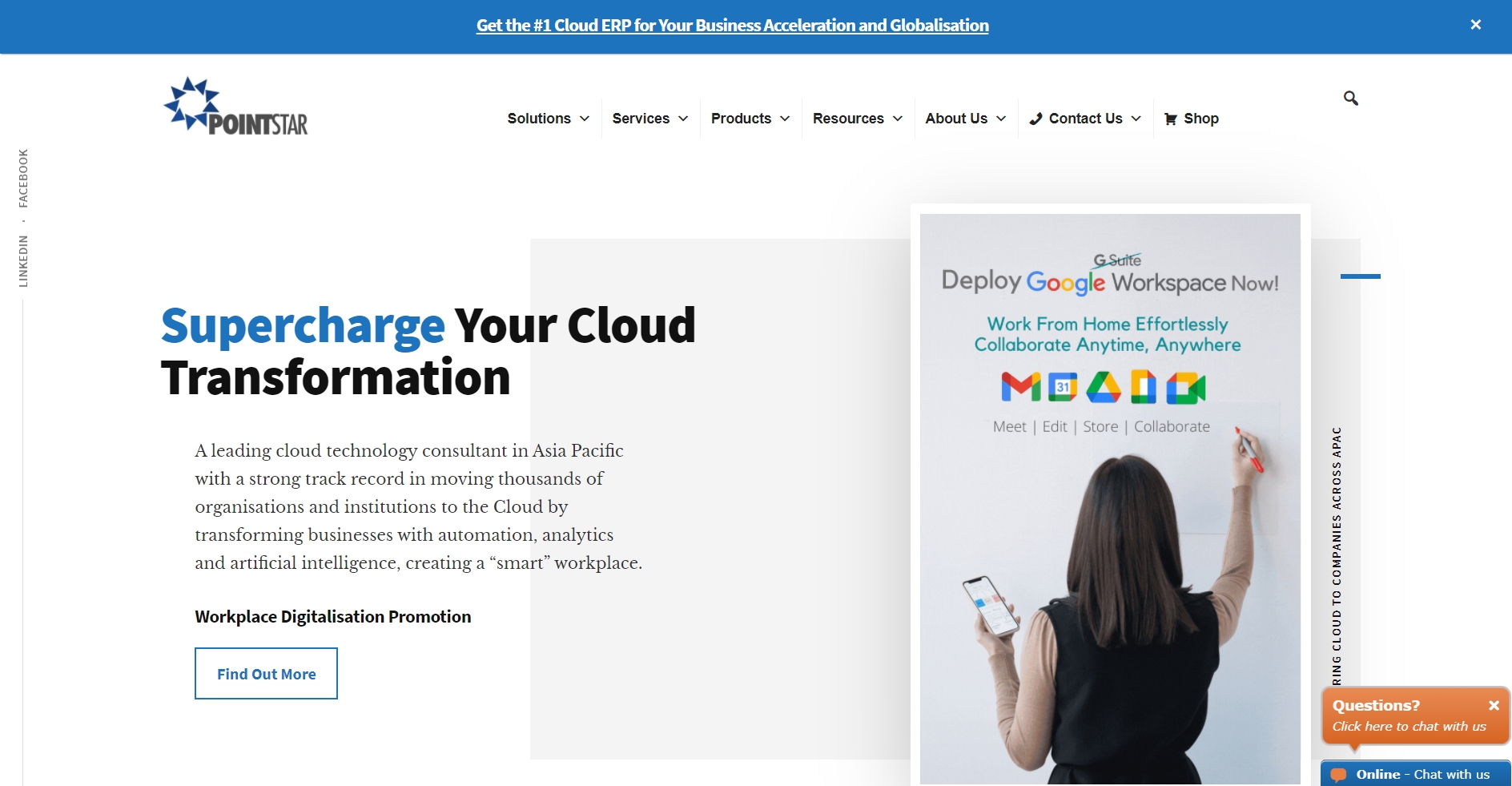 Once everything is ready, we prepare for strategy implementation. We deconstructed the existing website — starting with the homepage, identifying the main categories and subcategories, and looking for database interactions. Then, completed the sitemap for a redesign.
4. Review & Launch
At this stage, the whole team takes a final look at our revamped website and tests its functionality and accessibility. Once the site is error-free and meets the essential requirements, we flipped the switch and went live with the website on 12 July 2021.
Asana
Find out how you could manage your projects and tasks easily with Asana.