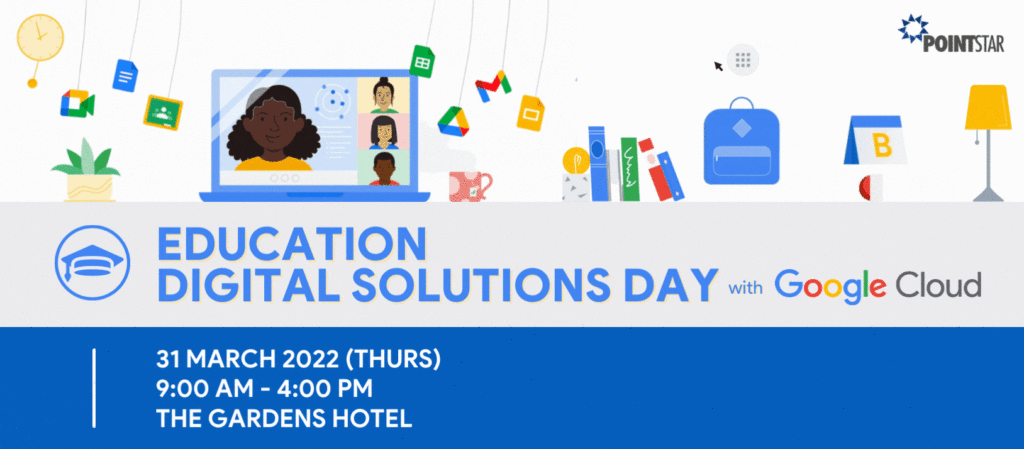 Join us for an exclusive close-group event packed with product showcase, live demo, and solution discussion specifically for the education sector. Explore and discover the state of Malaysia's education landscape, challenges, emerging trends and opportunities. 
Introducing a total digital solution for your educational institutions from multiple technology vendors. Join us now to: 


Explore digital solutions to empower and transform your education needs


Gain game-changing insights from sessions that deep dive into digital transformation solutions and best practices for your educational institutions. 


Experience our live demonstration and product showcase from Google Cloud, Logitech, Cisco Meraki, Barco, Samsung and Acer. 


 Have 1-to-1 solution discussion with leading industry experts
Event Details
Date: 31 March 2022 (Thursday)
Time: 9:00am – 4:00pm
Venue: Gardens Hotel Ballroom KL, Level 5
Terms and Conditions
a) Registrations shall be placed on a waitlist while pending review. Confirmation emails will be sent out promptly after verification.
b) Only confirmed registrants will be entitled to a complimentary pre-packed breakfast, lunch and sanitisation kit.
c) Confirmed seats are not transferable to other individuals. Please contact us for any changes at market-my@point-star.com.
d) Only individuals that have completed either 2 doses of Pfizer, AstraZeneca, or Sinovac vaccine, or 1 dose of Johnson & Johnson vaccine are allowed.
Education Digital Solutions Day 2022