Video communications platform for virtual video and audio conferencing.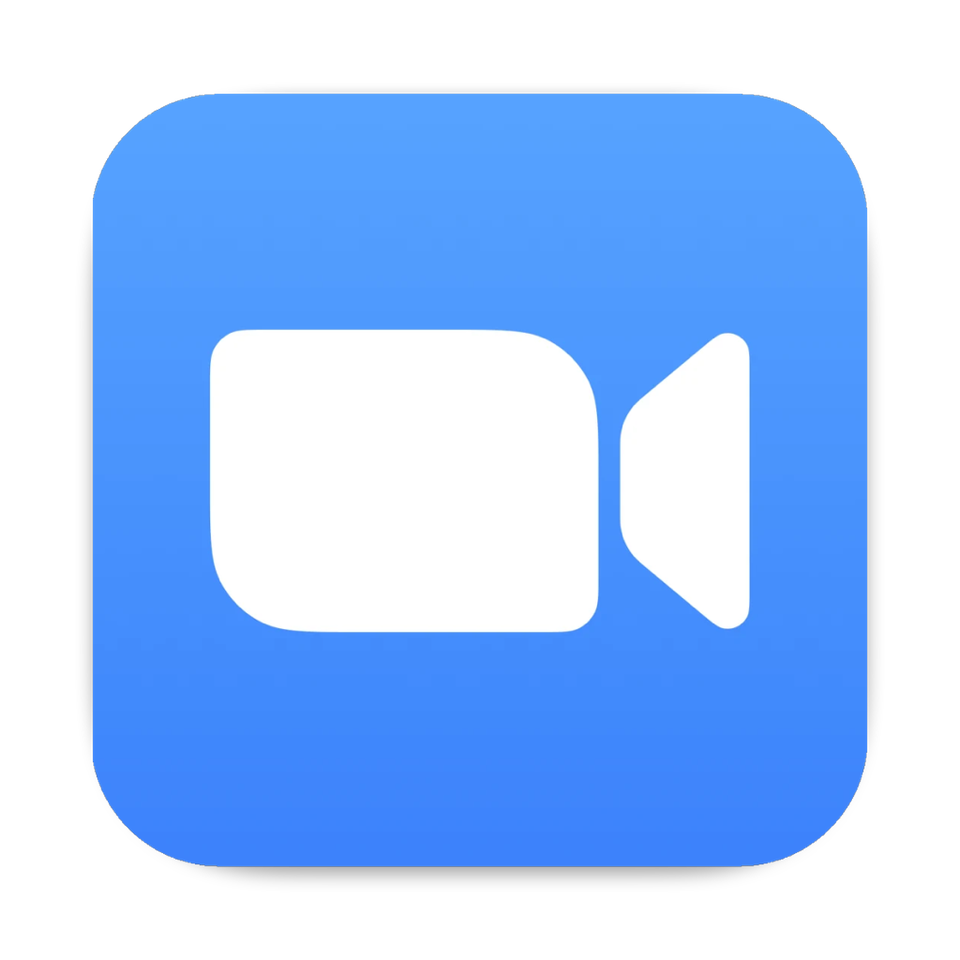 Zoom is a cloud-based video communications app that allows you to set up virtual video and audio conferencing, webinars, live chats, screen-sharing, and other collaborative capabilities. You don't need an account to attend a Zoom meeting, and the platform is compatible with Mac, Windows, Linux, iOS, and Android, meaning nearly anyone can access it.
Zoom is for you. Here to help you connect, communicate, and express your ideas so you can get more done together. Zoom is trusted by millions of enterprises, small businesses, and individuals, just like you.
You probably know Zoom for their meetings, but there's a whole lot more Zoom to discover. See how the Zoom platform helps you express ideas, reach new audiences, and power modern workflows so you can get more done together.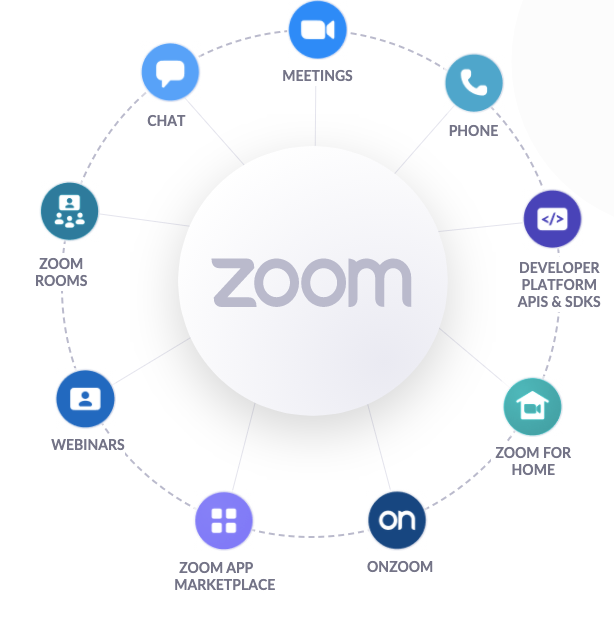 Simplified video conferencing and messaging across any device
Easily schedule and join meetings from your existing email or calendar application.












Whether you're returning to the office, working from home, or a mix of both, Zoom has the products and features you need to connect, share ideas, and get more done together, regardless of location.
Connect with large audiences from anywhere in the world and from any device using Zoom Video Webinars. Scale up to 50,000 people including 100+ interactive video panelists without sacrificing audio and video quality. With customizable setup, registration, and live streaming, you can broaden your reach with internal and external audiences.
The modern workspaces for hybrid teams, Zoom Rooms bring HD video collaboration into any space – in the office, in the classroom, or at home – and enable in-person and remote participants to interact in real time. Simple to start a meeting, book a room, and share content, it is the conference room experience you've always wanted.
Zoom Phone is a feature-rich cloud phone system for businesses of all sizes. It empowers your end-users to make phone calls with the same ease and familiarity as its video meetings. It is secure and compliant with major standards and certifications, regardless of whether you are calling, provisioning, or managing your environment.
FREQUENTLY ASKED QUESTIONS
We can learn about your requirements, answer questions, and review ways Zoom can help you and your organization.