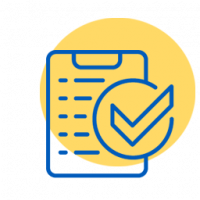 Project management involves the planning and organization of a company's resources to move a specific task, event, or duty towards completion. The Project Teaming Organisation shall be comprised of PointStar and Customer. This integrated team shall be responsible for executing project tasks in accordance with the project scope and period of performance.
Each respective team shall be comprised of specific roles as designated in section Core Team Role and Responsibilities. These individuals possess the qualified skills and subject matter expertise to support the Customer's implementation.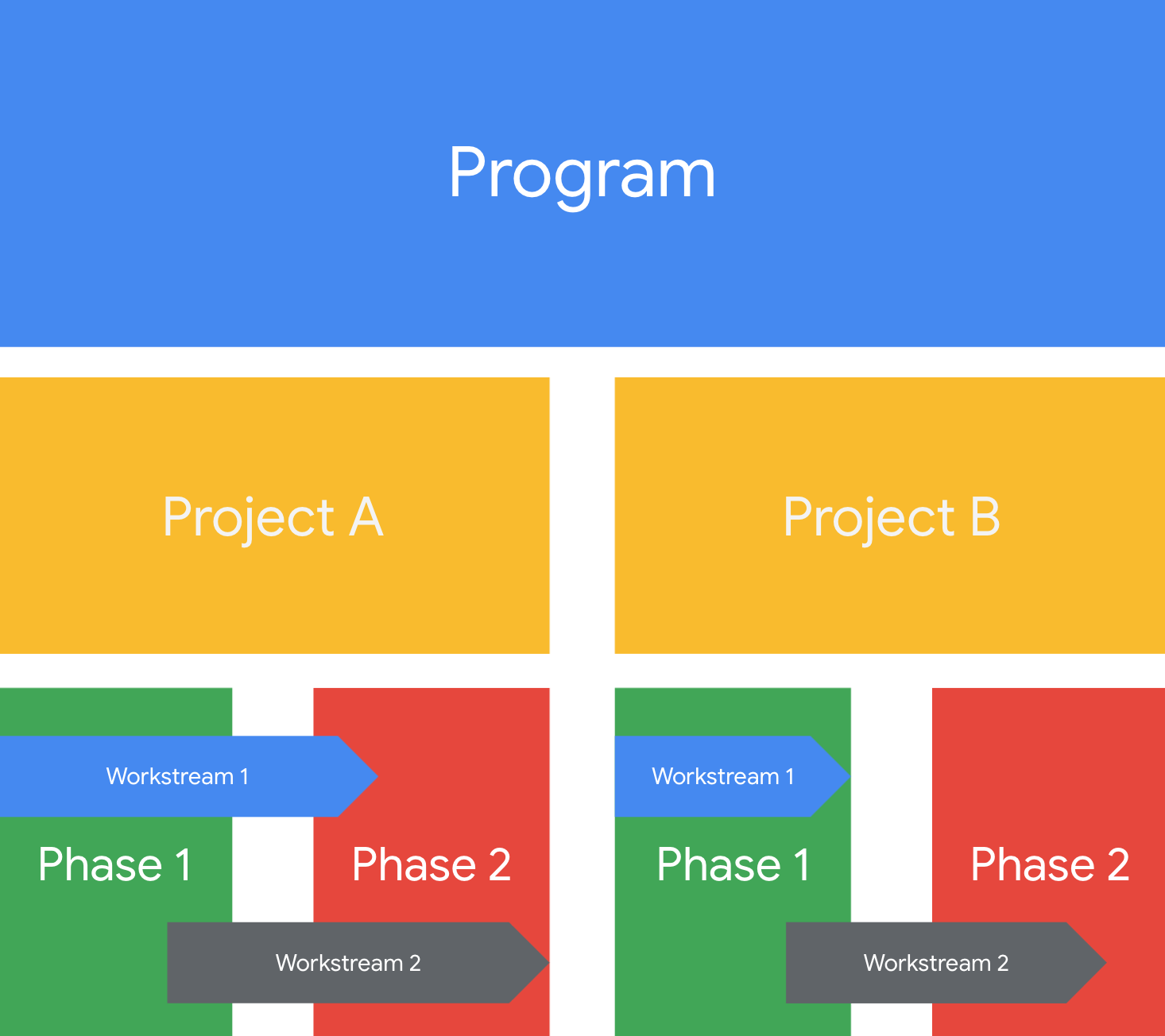 Our Transformation Project Definition
Programs are major organizational efforts tied to one or more strategic objectives (for example, a digital transformation initiative). 

Projects make up programs and are tied to a single goal. For example, the digital transformation program may be split up into a Infrastructure Modernization project and Application Modernization project

A project is delivered in phases, which represent the high-level activities and milestones that need to be completed in order to deliver the project successfully. Workstreams are usually tied to a specific functional area and work on the various activities in a phase and can span across phases. For example, Phase 1 of the Infrastructure Modernization project could be scoping and may involve the server migration workstream and the data migration workstream. 
HIGH LEVEL PROJECT ENGAGEMENT OPERATING MODEL
GENERAL PROJECT COMMUNICATION PLAN
| Meeting | Cadence | Purpose |
| --- | --- | --- |
| | | Raise blockers, completed tasks, and updated queue |
| Weekly Project Status Meeting | | Track weekly progress on deliverables, highlight risks, and provide update on action items |
| | | Collaborate to capture design requirements and create solutions related to specific architecture topics |
| Midpoint Leadership Update | | Executive summary providing updates to Project Sponsors and Executive Team on progress of project |
| | | Summary of engagement, infrastructure, and application architecture design reviews, and project plan and deployment support review for foundational requirements |
Type

Description

Path to Resolution

Highlights a possible source of delay in the delivery of a milestone

Submitted through Project Management Ticket Log and discussed during weekly project status meetings if inter-team closure is unsuccessful

Covers and assigned task that must have a clear owner and due date

Describes a concern that may not yield in any specific project delay

Explains which activities must be completed (including who must complete them) in order for progress to be made on a given milestone

Establishes an agreed-upon program conclusion

Articulates a need to alter an agreed-upon program deliverable (expectation differs from original design) and must be assessed for program-wide impact

Submitted through CR Log and discussed during weekly project status meetings if inter-team closure is unsuccessful. Requires executive leadership approval and a new SOW to be signed
GENERAL PROJECT RESOLUTION PROCEDURES
Schedule a consultative session with us