The Go Digital Summit 2021 is an exclusive joint event by PointStar and Google Cloud. We are inviting organization executives to a discovery of cutting edge digital business transformation, and we would like you to play a crucial part. We will be bringing speakers and panelists from various industries and business segments together to provide insight into discussions and conversation topics that are relevant to today's digital space.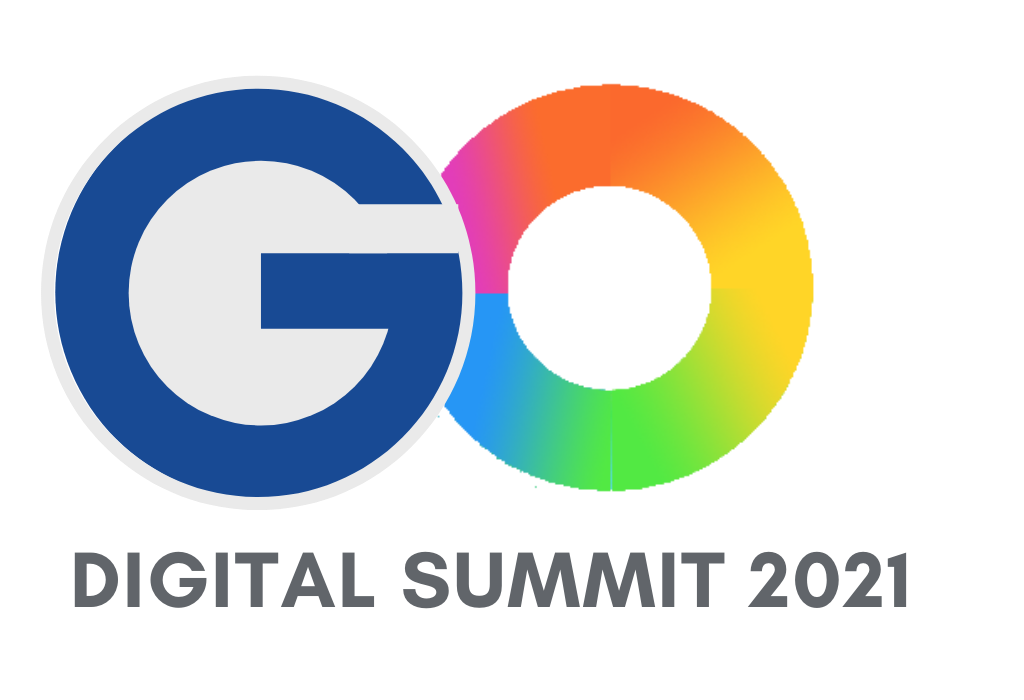 Join forward-thinking business executives as they discuss the latest trends and the future of the industry. Learn how they're boosting productivity in their organizations with digital solutions.
Gain game-changing insights from sessions that dive deep into digital transformation solutions and best practices. Ask questions in our Q&A forum and get answers from experts in real time.
Powered by AI and data analytics, explore cutting-edge solutions from Google Cloud and other industry experts – and learn how you can apply them to solve some of your toughest business challenges.
The Go Digital Summit is an online event focused on discussions for specific industries and technology segments, including the state of Malaysia and Singapore's IT and communications landscape, challenges, emerging trends and opportunities. Our invitees include industry and thought leaders. 
Our objective is to inspire lively discussions on how to navigate the digital paths ahead for government, businesses and civil society. 
ALL LISTED TIMES ARE IN MALAYSIA/SINGAPORE TIME (GMT+8)


   September 22, 2021 (Wednesday) | 


  11am – 1pm (GMT+8)


   September 23, 2021 (Thursday) | 


  11am – 1pm (GMT+8)
11:00 – 11:30am
Keynote
Google APAC Director, Heather Emslie, will kick off the event with Google Cloud's most recent milestones in cloud transformation and future outlook in the cloud innovation. She will be followed by PointStar CEO, Justin Lee, who will share a tactical guide to corporate innovation by going digital and how organizations can continue to stay ahead of the competition.
Heather Emslie – Google 
Justin Lee – PointStar
11:30 – 11:45pm
Coffee Chat with Google
Google's View on People Cloud
Here's an opportunity to hear firsthand from Google Workspace Cloud Engineer Lead, Alpha Zhang, about Google's vision and how going digital means using the cloud to transform organizations starting with people and data systems on open and trusted cloud platforms.
Patrick Yeoh – PointStar
Alpha Zhang – Google
11:45 – 12:15pm
Industry Track (Panel)
Economy and Digital Landscape
Get inspirations on how  companies can build synergies to springboard into regional and local markets and solidify their business in the pandemic era. Join industry leaders as they discuss the latest economy landscape, digital policies  and the future of the industry. Learn how you can apply the latest policies and market analysis to stay ahead of the curve.
Purnomo Kristanto

 – Google 

(Moderator)

Kian Yew Ong – PIKOM
Hazmi Yusof – Frost & Sullivan
Ryan Chan – MDEC
12:15 – 12:45pm
Technology Track (Panel)
Commerce Going Digital
We are at a point where consumer and enterprise buying behaviours are merging. As a result, customers' expectations have evolved rapidly. Enriching the customers' experience has become key in accelerating revenue growth for B2B and B2C segments. Attend the panelist session to hear from senior business executives who have successfully transformed digitally from legacy business models to become market leaders.
Natanael Sibarani – PointStar

(Moderator)

Victor Neo – Carousell
Jerry Ng – PG Mall
12:45 – 1:00pm
Closing Note 
11:00 – 11:30am
Keynote
Insights from Industry Analyst, Hazmi Yusof to share about digital trends and impact analysis of the regional market. EPOS APAC Enterprise Solutions VP, Seah Hong Kiat will share about hybrid workspace trends and collaborative audio solutions in businesses that have successfully adapted to new ways of working.
Hazmi Yusof – Frost & Sullivan
Seah Hong Kiat – EPOS
11:30 – 11:45am
Coffee Chat with Google
Google's View on Monetizing Cloud
Learn how to maximize the business value of your digital assets from Google Cloud Partner Engineering Lead, Abhishek Kumar Pathak. Create on-demand access to other services and resources for businesses with simplified and easy-to-manage solutions.
Shing Yee Voon – PointStar
Abhishek Kumar Pathak – Google
11:45 – 12:15pm
Industry Track (Panel)
Security and Data Integrity
Stay ahead of the next generation of threats. You need to keep your organization secure, whether in the cloud, on-premise, or in a hybrid environment. Join this industry session to hear from our experienced panelists about how you can take a radically different approach to modern security challenges. Learn more about zero-trust architecture, implementing shared-fate risk management, achieving digital sovereignty, and other security trends and policies in the region.
Alpha Zhang – Google

(Moderator)

Shaun Chen –  Thales Group
Nicky Ang – ZALORA
Alex Wilson – Yubico
12:15 – 12:45pm
Keynote
Enterprise Go Digital
Justin Lee, CEO of PointStar will share the tactical guide for digital transformation and key to corporate innovations. The enterprise digital transformation roadmap will empower business to take control of its future and instill digital-first strategies in customer experience, internal operational processes, business models, and the capabilities that make delivering these innovations possible.
12:45 – 1:00pm
Closing Note
Don't Forget to Claim Your Conference Kit
Each confirmed summit participant will receive a complimentary EPOS EXPAND 30 wireless speakerphone. Register with us today and we'll deliver our Conference Kit to your doorstep!
Terms and Conditions
a) Your registration will be on our waitlist while we review the summit registration requests. You should receive a confirmation email regarding your registration shortly. 
b) Only confirmed registrants is entitled for conference kit redemption. Complimentary conference is limited to 1 unit per company.
c) Confirmed seats are not transferable to other individuals. Please contact us for any changes at go-digital@point-star.com.




Networking Session Sponsor


PointStar & Google Cloud Go Digital Summit 2021