HYBRID EVENT:
INCREASING TEACHING & LEARNING SUCCESS


Terms and Conditions
a) Registrations shall be placed on a waitlist while pending review. Confirmation emails will be sent out promptly after verification.
b) Only confirmed registrants will be entitled to a complimentary pre-packed lunch.
c) Confirmed seats are not transferable to other individuals. Please contact us for any changes at market-my@point-star.com.
d) Only individuals that have completed either 2 doses of Pfizer, AstraZeneca, or Sinovac vaccine, or 1 dose of Johnson & Johnson vaccine are allowed.
Have questions about the event? Contact us at janice@point-star.com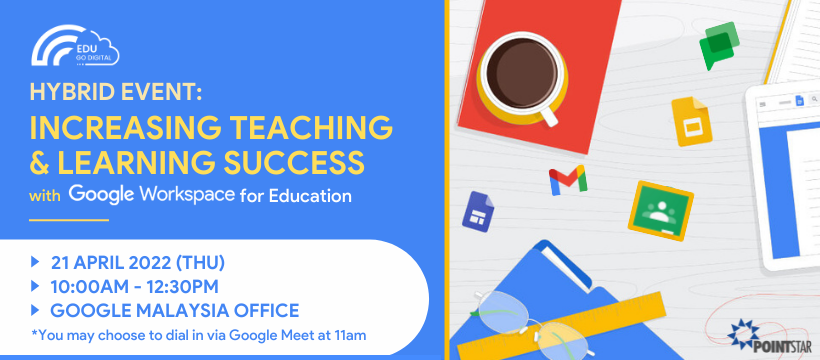 Discover everything you need to know about Google Workspace for Education.
Increasing Teaching & Learning Success is a hybrid event by PointStar and Google Cloud. We are inviting institutions to discover all you need to know about Google Workspace for Education. We would be delighted to have you join us as a participant.
*You may choose to meet us at Google Malaysia Office or dial in via Google Meet at 11am.
Join us and discover all that you need to know about the ecosystem of Google Workspace for Education, including:
Google Workspace for Education Licensing & Pricing
Promotions & Special Programs in Malaysia
Google for Education Onboarding Process
Training & Services
Chrome for Education Upgrades, Pricing & Features
21 April 2022, Thursday
10:00am – 12:30pm
Google Malaysia Office, Axiata Tower, KL Sentral
*You may choose to join via Google Meet at 11am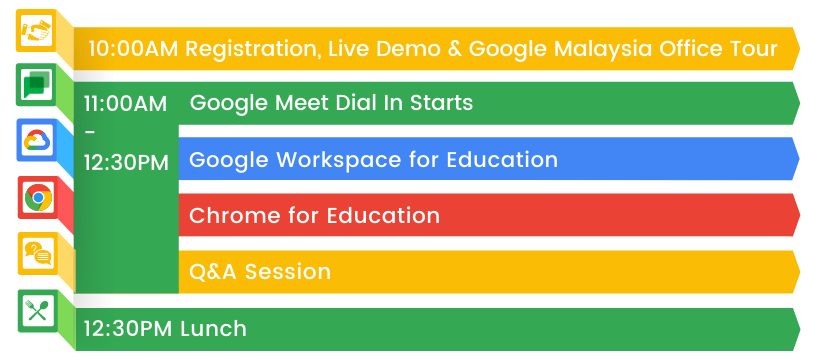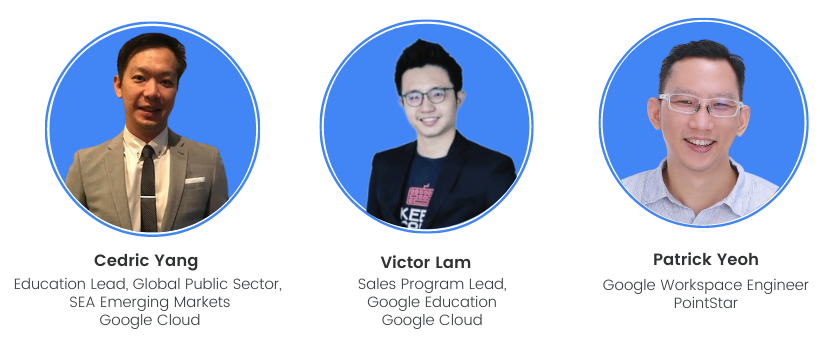 Register your seats today!
Looking forward to see you soon!
Our top priority is the health and well-being of our participants and staff. We are undertaking precautions to ensure the safety of all attendees. Complimentary pre-packed lunch and sanitisation stations are provided during the event.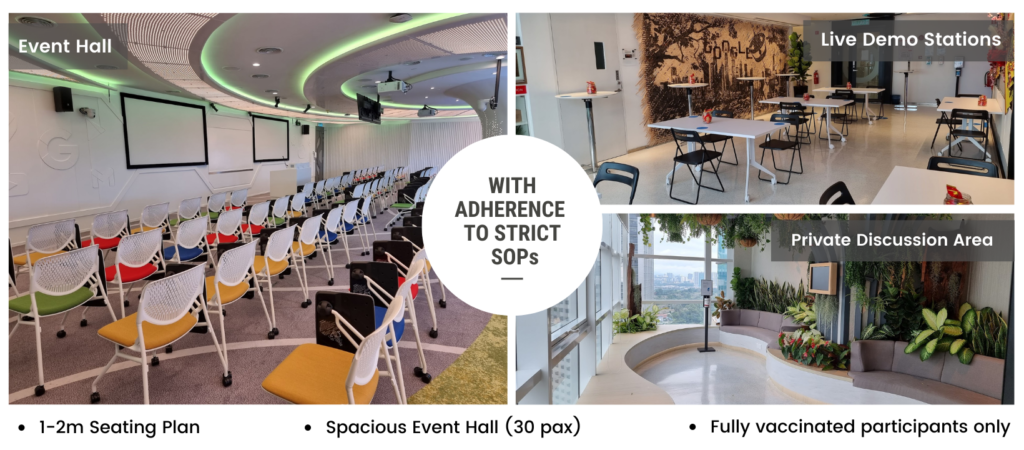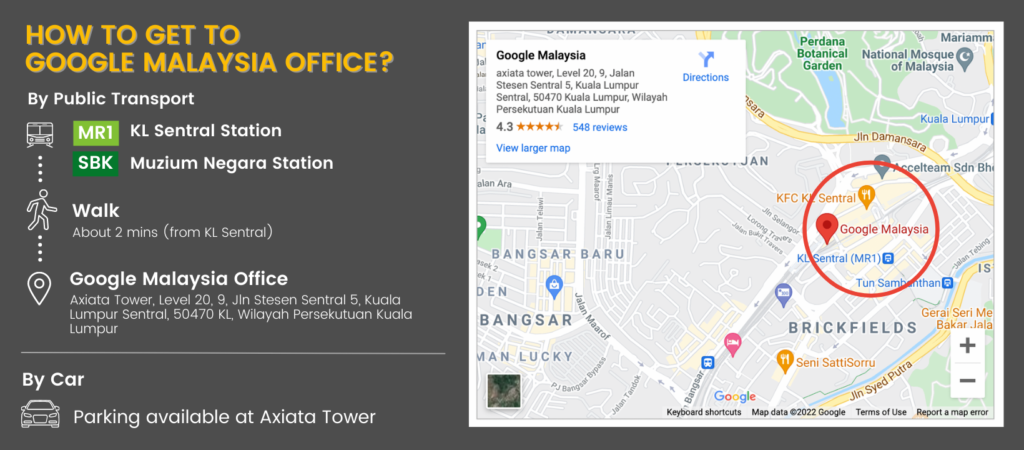 Google Malaysia Office
Axiata tower, Level 20, 9, Jalan Stesen Sentral 5, Kuala Lumpur Sentral, 50470 Kuala Lumpur, Wilayah Persekutuan Kuala Lumpur
Increasing Teaching & Learning Success with Google Workspace for Education